Have you been looking online for your next lawn mower or tractor? Have you noticed a lot of 'out of stock' signs?
The Pandemic has fuelled a lawn mower and tractor shortage. With more people staying at home due to the Government Covid-19 restrictions, the demand for lawn mowers, tractors and gardening tools has increased significantly. This has been whilst production has reduced due to shortage of staff, supply chain disruptions, and shipping delays. In addition, the cost of such commodities has increased as many materials used in consumer goods, such as steel and resin have become difficult to obtain.
The current situation is the waiting time for a product could be up to 6 months or more, when it used to be an average of 4 to 6 weeks waiting period.
---
Be organised
To purchase your lawn mower or tractor, you will need to be prepared and organised! The current market is so competitive and seems to work on a 'first in, first serve' basis. Do your online research and once you have found your ideal piece of machinery, make sure to call your Dealership. Get a confirmation your products are in-stock. Organise an appointment with a Sales Representative as soon as possible and offer to put a small deposit on the product as an extra step to secure it.

If your product is not currently in-stock, ask your Dealership if they have a similar product on offer.
If any of the products you would like to purchase are not currently available, you will need to put your details down immediately to be on your Dealership waiting list (having in mind the new standard waiting time is up to 6 months and in some cases more!).
Think ahead and act quickly if you need to acquire your machine before the end of the financial year! Otherwise, if your grass is getting too high or you are in an urgent need of a tractor for your farm, ask your Dealership if they offer second hand products.
---
Hang on to your old mower or tractor
If you can't find your perfect machine, you might need to hang on to your old mower or tractor a little longer until supply returns to normal. Get your machine serviced and make sure all of the maintenance is done regularly by pre-scheduling your general maintenance ahead with your preferred Dealership.
---
Why KC Equipment?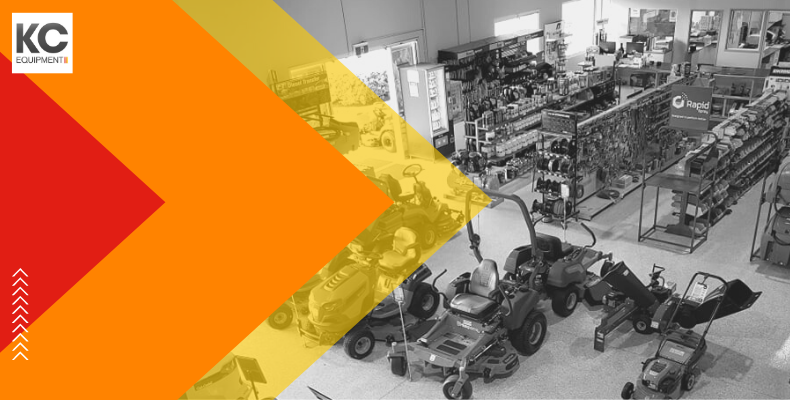 At KC Equipment, we have been serving our local community for over 30 years. Our highly experienced and friendly team always do their best in providing the best quality machines and services to our valued customers in Yatala, Lismore and Murwillumbah.

We offer a large variety of brands for all your mower, tractor, agricultural and grounds care equipment needs. If you would like to find out about what mowers, tractors and other products we currently have in-stock, check our website https://www.kcequipment.com.au , or
call 07 3297 3000 for our KC Equipment Yatala Branch,
call 02 6622 8122 for our KC Equipment Lismore Branch,
call 02 6672 2555 for KC Equipment Murwillumbah Branch.
Visit our social media, where we often post about our special offers or showcase our current stock of mowers and tractors. https://www.facebook.com/KCEquipmentAustralia
https://www.instagram.com/kc_equipment_au/

If you would like to have your machine serviced or repaired on site or in one of our KC Equipment workshop, visit https://www.kcequipment.com.au/servicing/
---
---