With lightweight designs, ease of use with a touch of a button, brilliant manoeuvrability, durability and a great variety of prices, the Husqvarna range offers a fantastic array of Mother's day gift ideas for mums who love to garden!
---
Husqvarna Lawn Mower LC141i Kit
From $587 Skin Only
Mum will love her beautiful lawn all year long! The Husqvarna LC141i mower is ideal for homeowners or for trimming complex areas. This intuitive hassle-free battery mower can mow an average-sized garden quickly and quietly in a single charge. Most importantly, the mower is easy to manoeuvre due to its light-weighted and compact deck. Moreover, the ergonomic handle makes it easy to steer even round small places. Finally, this product is compatible with Husqvarna BLi-batteries system.  
---
Husqvarna Garden Tractor TS142
Our Price $4,439.00 – Save$100 + FREE 45L Icebox valued over $250.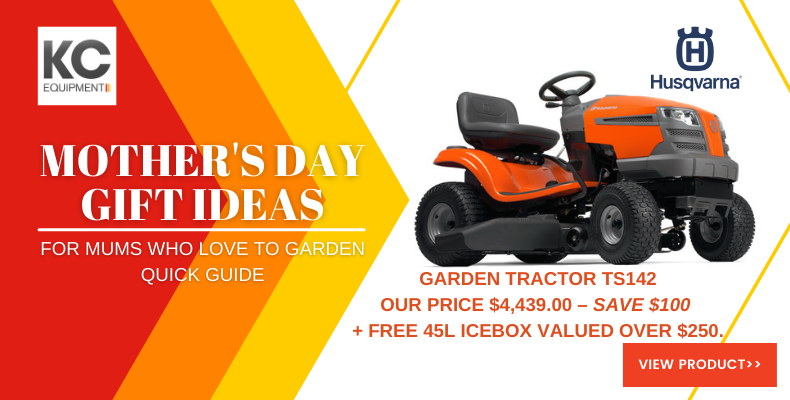 Mum will enjoy more comfort with the Husqvarna TS 142! This user-friendly tractor is ideal for homeowners with small to mid-size gardens. It is an efficient tractor with side ejection, smart design and ergonomics. This product has a powerful Husqvarna Series engine and convenient pedal-operated hydrostatic transmission. In addition, the mower can be complimented with a collector and BioClip® cover for less mess.
---
Husqvarna Leaf Blower 120iB Kit
From $345 Skin Only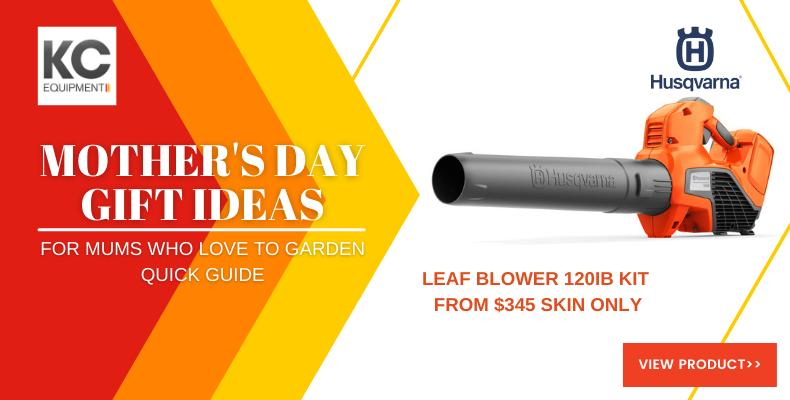 Mum will love the Husqvarna 120iB Leaf Blower as it will make the task of removing Autumn leaves from her yard much easier and it will keep her patio or deck neat and clean. The Husqvarna 120iB is a lightweight and easy-to-use battery-powered blower for small and medium gardens. Convenient, easy starts, fast acceleration, low weight and three modes for flexible operation. Therefore, the compact design, soft-grip, low weight and perfect balance will allow mum to work efficiently. As a result, mum will be putting less strain on her body. 
---
Husqvarna Chainsaw 120i Kit
From $349 Skin Only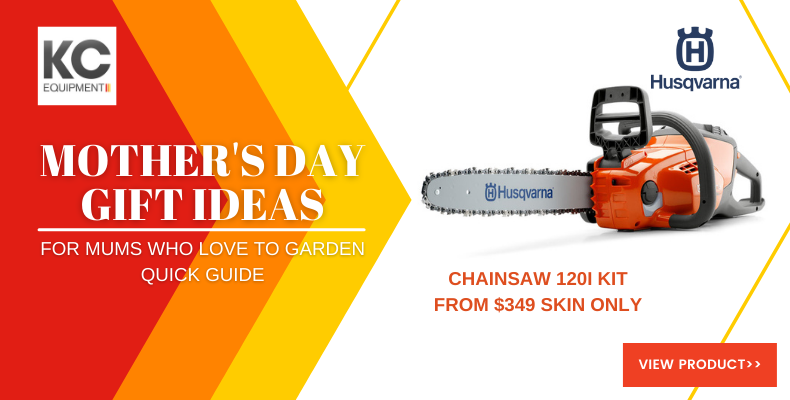 The Husqvarna 120i Chainsaw is ideal for mum to cut wood and get her fire pit ready for this winter! A lightweight, easy to use battery powered chainsaw ideal for felling small trees and pruning or cutting small branches. In addition, it features an intuitive keypad for safe, convenient starting, while the inertia chain brake ensures trouble-free handling. Moreover, the 120i Husqvarna cordless chainsaw features a brushless motor with save™ mode for reliable performance and longer running time, no direct emissions, while low noise levels allows mum to work without disturbing the neighbours. Includes battery and charger.
---
Husqvarna Pressure Washer PW 125
From $239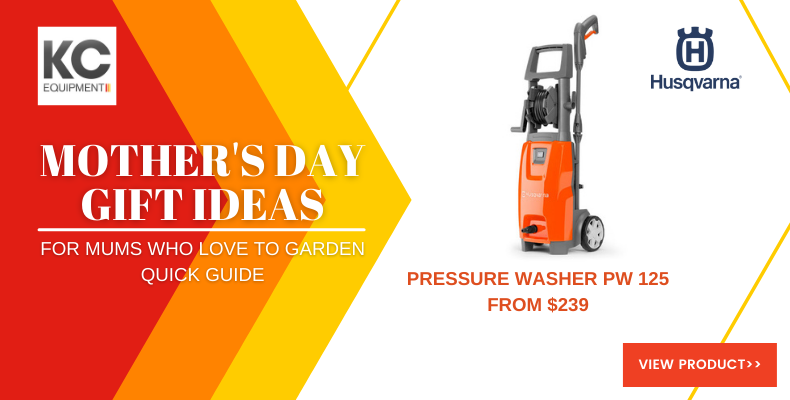 Mum will appreciate such a versatile and time-saver tool to keep her outdoor clean and tidy. Pressure Washer PW 125 is Husqvarna most compact high-pressure washer, offering a high cleaning performance for tasks such as patios, garden equipment, windows, bins and cars. Two swivel functions, for nozzle adjustment and quick connection, prevent hassle. Moreover, The PW 125 electric pressure washer features an on-board accessory storage, hose reel and power cord storage make operation efficient. The metal pump provides a dependable performance. Two nozzles and one foam sprayer are included.
---
KC Equipment wishes a Happy Mother's Day to all our beautiful mums! *Husqvarna brand only available at KC Equipment Yatala.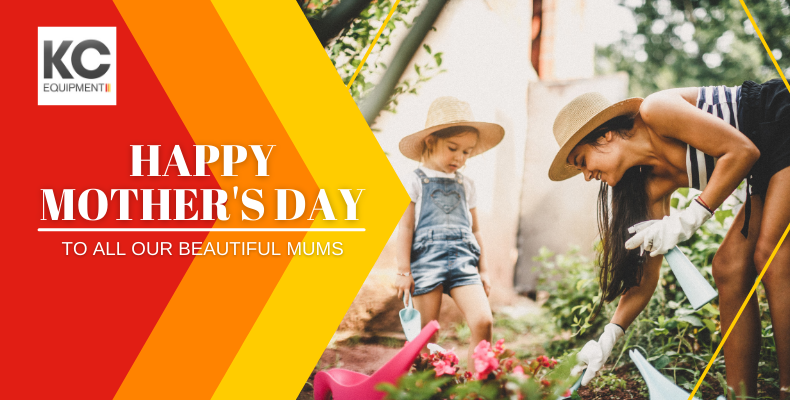 ---
At KC Equipment, we've been serving our local community for over 30 years. We offer a large variety of brands for all your mower, tractor, agricultural and grounds care equipment needs. If you would like to find out about what mowers, tractors and other products we currently have in-stock, check our website https://www.kcequipment.com.au , or call 07 3297 3000 for our KC Equipment Yatala Branch, call 02 6622 8122 for our KC Equipment Lismore Branch, call 02 6672 2555 for KC Equipment Murwillumbah Branch.
Visit our social media, where we often post about our special offers or showcase our current stock of mowers and tractors. https://www.facebook.com/KCEquipmentAustralia https://www.instagram.com/kc_equipment_au/ If you would like to have your machine serviced or repaired on site or in one of our KC Equipment workshop, visit https://www.kcequipment.com.au/servicing/
---
---