Big Commercial Power In A Compact Package
Fab Deck | ROPS | 22hp - 32hp | 48" - 61" Cutting Width
Pickup Or Delivery
Stock: Enquire Online
---
Description
Earning Its Stripes With Agility And Power Highly maneuverable and equal parts tough and productive, the Tiger Cat® makes quick work of open areas while easily getting through tight spots. Built with a heavy-duty tubular steel frame, the Velocity Plus™ deck, and a powerful drive system, this mower delivers it all in big cat style. Featuring a low center of gravity and large 24″ drive tires, the Tiger Cat provides the stability and traction you need for challenging terrain. A weight-adjustable torsion spring suspension seat ensures a comfortable ride as you get the job done.
Features
Powerful drive system features dependable design, while dual 10cc pumps and high-torque, cast-iron wheel motors ensure reliable power.
Up to 16km/h (10mph) forward and 7.24km/h (4.5mph) reverse ground speeds make quick work of tough jobs.
Fabricated, welded and reinforced Velocity Plus cutter deck is ultra-strong and true commercial grade. Tri-Plate deck is nearly 1/2″ thick.
26.5L (7-gallon) approximate fuel capacity for hours of cutting time. Large fuel tank neck allows for quick refueling. Fuel tank features a molded-in cup holder for extra convenience.
Interlocked parking brake system prevents movement 1/ parking on slopes. Mower will not operate with brake engaged, preventing premature brake wear.
Digital hour meter features pre-programmed maintenance reminders. Hour meter only activates when the engine is running to accurately record engine runtime.
Scag Mowers – Made in the USA
Who are Scag? If you are in the market for a commercial mower, you have probably discovered that there are countless choices available. So… what makes Scag 'Simply the Best'? Since 1983, Scag has been producing heavy-duty commercial mowers. We listen to our customers, and constantly make the changes needed to meet their needs. This constant product evolution has enabled us to retain our title as the premiere commercial mower line in the industry. This quality is evident in the construction and design of every mower we build. It's hard to find a light gauge piece of steel on our mowers. You can find less expensive mowers, but you won't find a better one.
Models
48″ Velocity Plus™, Kawasaki 22hp FX – STCII-48V-22FS 52″ Velocity Plus™, Kawasaki 26hp EFI – STCII-52V-26FT-EFI 61 " Velocity Plus™, Vangaurd 32hp – STCII-61V-32BV
Specifications
Please download the specs *.pdf to see specifications for all of the models in the range.
Warranty
The Best Warranties You'll Probably Never Need
2 Year Commercial Warranty. Most new Scag mowers are covered by a limited two-year warranty for commercial use (excludes Freedom Z and Liberty Z). This warranty covers manufacturing defects for two years, including parts and labor.
3 Year / 500 Hour Non-Commercial Warranty. Most new Scag mowers are covered by a limited three year or 500 hour warranty (whichever comes first) for non-commercial use. See the Scag Limited Warranty Statement for more details. This warranty covers manufacturing defects for up to three years, including parts and labor. This limited warranty is for non-commercial owners only (excludes Liberty Z models).
Velocity Plus 3 Year Deck and Spindle Warranty. Scag Velocity Plus cutter decks and cast-iron blade spindles are warranted against manufacturing defects for three years, parts and labor for two years, and parts coverage for the third year. See the Scag Limited Warranty Statement for more details.
---
Manufacturer's Website

Scag Australia – www.scagaustralia.com
Freight charges applicable
---
Have a question about this product? Call or visit our stores or enquire online.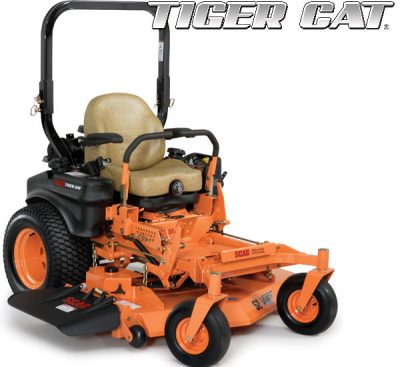 VIDEO
DOWNLOADS
---
---
---