Prioritising Operator Comfort and Ground Speed
Fab Deck | ROPS | 31hp - 40hp | 61" - 72" Cutting Width
Pickup Or Delivery
Stock: Enquire Online
---
Description
Sit Back And Enjoy The Ride The Cheetah™ is the fastest mower in our line-up. It performs at ground speeds up to 25.7km/h (16mph) in high range, and 19.3km/h (12mph) in low range without compromising your comfort on the job. Designed with a coil-over shock Operator Suspension System that offers five easily adjustable settings and a rubber iso-mounted seat, this machine won't leave you aching at the end of a long, hard day of work. The Cheetah's suspension system design is also the simplest in the industry, with only three moving parts. All four deck sizes – 48″, 52″, 61″ and 72″ – come standard with the Velocity Plus™ deck for exceptional quality-of-cut and years of dependable performance. This cool cat is a serious top performer for any sized property.
Features
Quick-Fit™ steering control levers (61″ and 72″ models only), the Operator Suspension System, and a spacious footplate reduce fatigue for comfortable operation.
Double-tube mainframe (61″ and 72″ models only) makes the Cheetah tough, durable and dependable year after year.
Extra-low center of gravity gives the Cheetah surefooted stability on a wide variety of terrain.
Fabricated, welded and reinforced Velocity Plus™ cutter deck is ultra-strong and truly commercial grade. Tri-Plate deck top is nearly 1/2″ thick.
Patented deck-leveling adjustment bracket lets you quickly level the cutter deck with the turn of a bolt.
A choice of Kawasaki FX, Kohler, or Briggs & Stratton air-cooled engines give the Cheetah plenty of power.
Dual tanks provide up to 56.78L (15-gallon) fuel capacity (37.85L (10-gallon) capacity on 48″ and 52″ models) to keep you mowing for hours, ensuring better productivity.
Heavy-duty Ogura GT3.5 clutch provides 250 ft/lbs (Ogura GT5 on 35CV-EFI and 31 FX models provides 350 ft/lbs) of holding strength and features an adjustable air gap for long service life.
Adjustable three-position steering lever dampener mounting lets you customize the feel and responsiveness of the controls for easier operation.
Dual integrated Hydro-Gear transaxles give you responsiv dependable power; a cooling fan on each unit keeps operating temperatures low.
Large capacity hydraulic system increases component efficiency and extends system life.
Extra-large drive tires provide dependable traction and a smooth ride.
6″ wide, flat-free front caster tires have tapered roller bearings in the axles and pivots for long life; lip seals keep grease in and dirt out.
Tiger Eye™ Advanced Monitoring System keeps a constant real-time "eye" on important system functions of the Cheetah. (Specific functions vary by mower model and engine.)
Integrated tie-down locations make securing the Cheetah on a trailer simple.
Operator Suspension System
Isolates the operator station from the effects of rough terrain. A coil-over shock provides effective suspension action right where it's needed, and only where it's needed, for a smooth ride. Adjust the suspension system on the fly from firm to soft with a selection of five settings to match your personal preference. This ultra-simple design utilizes only three moving parts to cushion the operator while maintaining structural integrity of the mower's frame. Most importantly, this suspension system has no negative effect on the quality-of-cut.
Scag Mowers – Made in the USA
Who are Scag? If you are in the market for a commercial mower, you have probably discovered that there are countless choices available. So… what makes Scag 'Simply the Best'? Since 1983, Scag has been producing heavy-duty commercial mowers. We listen to our customers, and constantly make the changes needed to meet their needs. This constant product evolution has enabled us to retain our title as the premiere commercial mower line in the industry. This quality is evident in the construction and design of every mower we build. It's hard to find a light gauge piece of steel on our mowers. You can find less expensive mowers, but you won't find a better one.
Testimonial
"Riding a mower for 8 hours a day is one of the worst things you can do for your spine and back. I' II do anything I can to relieve some of that pain and stress. The suspension system on the Cheetah is genius, and is what sold me on this machine. The Cheetah's suspension has made my body and back feel better, which is more important than I can explain. In this business, your body is everything, and when your body goes, you're done. If Scag can make a mower that prolongs my business career, then I'm a lifetime buyer. Thanks again, Scag." Cole Knehans, Knehans Lawn And Landscape, Higginsville, MO, USA
Models
61″ Velocity Plus™ Cutter Deck, 38hp Kawasaki EFI – SCZ11-61V-38FX-EFI 61″ Velocity Plus™ Cutter Deck, 40hp Vangaurd EFI – SCZ11-61V-37BV-EFI 61″ Rear Discharge Cutter Deck, 31hp FX Kawasaki – SCZ11-61RD-31FX 72″ Velocity Plus™ Cutter Deck, 38hp Kawasaki EFI – SCZ11-72V-38FX-EFI 72″ Velocity Plus™ Cutter Deck, 40hp Vangaurd EFI – SCZ11-72V-37BV-EFI
Specifications
Please download the specs *.pdfs to see specifications for all of the models in the range.
Warranty
The Best Warranties You'll Probably Never Need
2 Year Commercial Warranty. Most new Scag mowers are covered by a limited two-year warranty for commercial use (excludes Freedom Z and Liberty Z). This warranty covers manufacturing defects for two years, including parts and labor.
3 Year / 500 Hour Non-Commercial Warranty. Most new Scag mowers are covered by a limited three year or 500 hour warranty (whichever comes first) for non-commercial use. See the Scag Limited Warranty Statement for more details. This warranty covers manufacturing defects for up to three years, including parts and labor. This limited warranty is for non-commercial owners only (excludes Liberty Z models).
Velocity Plus 3 Year Deck and Spindle Warranty. Scag Velocity Plus cutter decks and cast-iron blade spindles are warranted against manufacturing defects for three years, parts and labor for two years, and parts coverage for the third year. See the Scag Limited Warranty Statement for more details.
---
Manufacturer's Website

Scag Australia – www.scagaustralia.com
Freight charges applicable
---
Have a question about this product? Call or visit our stores or enquire online.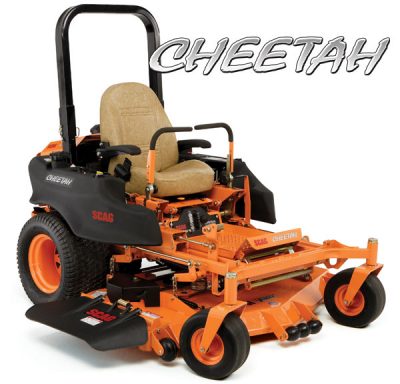 VIDEO
DOWNLOADS
---
---