Performance Trusted Around The World
4 Models | 1740–2890mm (69–114") | Suits 35hp+
Pickup Or Delivery
Stock: Enquire Online
---
New from Trimax – Now available fully galvanised!
---
Description
Engineered to withstand everyday use in the toughest commercial environments, the Procut Series 4 is refined excellence – and is now easier to operate and maintain than ever before!
With more spindles and shorter blade beams than comparable rotary mowers, the ProCut provides more cuts per forward yard of travel and therefore a finer clip. The ProcutSeries 4 retains the same exceptional cut quality of the S3, and is also fitted with Trimax LazerBladez – a carefully engineered blade system which produces a superior cut and finish at high ground speeds.
The Procut Series 4 also includes patented Trimax features including SteadFast maintenance free spindles, the RapidSet easy height adjustment system, and the new LocTEK stubless roller retention system for vastly increased roller retention and alignment.
Talk to us today about the capabilities of ProCut in your environment.
Features
SteadFast Spindles
Somewhat of an operator's dream, these spindles offer extremely low maintenance and remove the tedious task of regular greasing.
Accurate Height Setting
Trimax's unique and protected spindle technology ensures spindle height is perfectly aligned across the length of each deck, providing the most accurate and consistent cut in the market.
LockTEK Rollear Bearing Retention System
A patent-pending stubless roller bearing retention system for vastly increased retention, bearing and life and replacement ease. Includes our new increased strength tri-bolt bearing housing.
Full Width Rollers
Large diameter front and rear rollers on the ProCut S4 follow contours and support the mower across its entire width, providing excellent anti-scalp protection. The mower decks are able to be hung over kerbs and run across concrete areas with no fear of blade strikes.
LazerBladez™
LazerBladez™ are fitted to enhance the clean cutting ability of the ProCut S3. The tilt forward design of LazerBladez™, which is unique to Trimax, minimises hang back in tough conditions, and the full-length cutting edge ensures that a clean cut is achieved when mowing at high ground speeds. LazerBladez™ are made from a special alloy steel which provides greater durability, required in commercial mowing operations.
3 Year Warranty
We aim to build mowers that last and we back this up with a 3 year warranty which also includes the spindles and gearboxes. Our robust design coupled with our experienced service and support network ensures minimum downtime and more productivity.
Product Options
Quattro Blade System
This system adds 2 more blades to each spindle (2 flat, 2 upturned) for a finer cut on warm season grasses.
Front Mount
ProCut S4 can be specified in front mount configuration which provides convenience and improved visibility. Suitable for tractors with out-front PTO drives only.
Roller Scrapers
Trimax Helical scrapers operate with reduced tension but apply constant pressure on the roller to assist with cleaning.
Anti-Bounce Skids
Developed to eliminate the 'scalloping' effect when mowing on turf where the ground is not perfectly smooth. Helps to ease the mower over humps between the front and rear rollers.
Galvanised Body
Hot-Dip Galvanising provides added protection against corrosion in coastal environments with high salt concentrations, and applications with high fertiliser usage.
Models
P4 178
P4 210
P4 237
P4 290
Specifications
P4 178
Cutting Width – 1740mm (68.5″)
Overall Width – 1884mm (74″)
Height – 1085mm (43″)
Cut Height Range – 10-90mm (3/8″ – 3 1/4″)
No. of Blade Spindles – 3
Approx Weight – 511 kg
Minimum Tractor Size – 35 hp
P4 210
Cutting Width – 2060mm (81″)
Overall Width – 2200mm (87″)
Height – 1085mm (43″)
Cut Height Range – 10-90mm (3/8″ – 3 1/4″)
No. of Blade Spindles – 3
Approx Weight – 608 kg
Minimum Tractor Size – 40 hp
P4 237
Cutting Width – 2316mm (91″)
Overall Width – 2460mm (97″)
Height – 1085mm (43″)
Cut Height Range – 10-90mm (3/8″ – 3 1/4″)
No. of Blade Spindles – 4
Approx Weight – 641 kg
Minimum Tractor Size – 45 hp
P4 290
Cutting Width – 2890mm (114″)
Overall Width – 3130mm (123″)
Height – 1085mm (43″)
Cut Height Range – 10-90mm (3/8″ – 3 1/4″)
No. of Blade Spindles – 5
Approx Weight – 780 kg
Minimum Tractor Size – 55 hp
---
Manufacturer's Website

Trimax – www.trimaxmowers.com.au
---
Have a question about this product? Call or visit our stores or enquire online.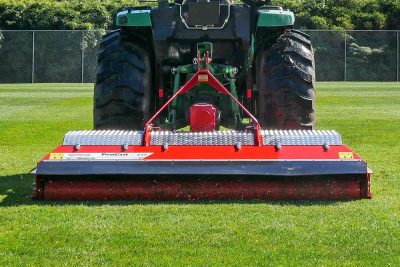 VIDEO
DOWNLOADS
---
---
---